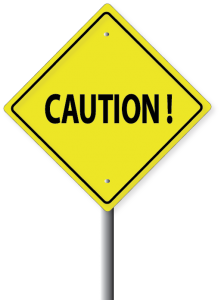 According to Accounting Today the answer is yes.  In their article "An IRS Error in Your Favor; businesses need help in fixing agency mistakes", the IRS may be suffering from an accuracy problem.
But before I go any further, I'd like you to keep these numbers in mind that I'll explain further down: 20, 10, 4, 6 = $81,578
What Accounting Today is alluding to is that because of the level of complexity of what the IRS is supposed to "check for", and the sheer volume of returns processed, is exactly what sets the ball in motion for the IRS to make an error. They are examining returns for tax obligations and requirements, meeting the IRS rules concerning tax deductions, exceptions, return due dates, estimated installment amounts, and employment tax liability due dates, etc..  "There is a very real possibility that the IRS has miscalculated, resulting in many taxpayers unknowingly walking away from overpayments."  They also point out that start-ups and young companies "are at particular risk for error" because navigating can be especially challenging and they often fail to discover IRS errors or make their own mistakes.  But the bad news doesn't end there.
It isn't just the IRS that has an accuracy problem.  It's tax preparers too. Seasonal front-window tax preparation services can be risky.  A large segment of my business comes from child care providers.  I specialize in their tax preparation.  Just how well versed is a "seasonal tax preparer" to know their specific business, deductions and exceptions that need to be included for child care providers? I'll wager not too many.
But remember the numbers I mentioned above… 20, 10, 4, 6 = $81,578?  And what do they mean?
20     =    The last 20 new clients that came into my office.
10     =    Of the 20, 10 were Childcare Professionals.
4       =    Of the 20, 4 were people who owned real estate rentals.
6       =    Miscellaneous
$81,578 = Overpaid tax thru incorrect tax preparation.
The 20 returns were all incorrect preparation.  Of the 20 only one was 'self-prepared'.  The others had used either a wholesale / front-window service or someone who claimed to know how to accurately prepare taxes.  This is a much bigger problem than the IRS not calculating penalties correctly.
As practitioners, one of the first *benefits* we bring a client is in examining and scrubbing their previous returns. Depending on the history, it can be one to three years.  It can be more if history warrants it. If there has been an error – we will find it.
Today you cannot be too careful.  You are in a need to know capacity – and you need to have trust in the person who is doing your taxes.  Always err on the side of caution.  There is no way a wholesale /front window tax preparation service and its preparers that operate "seasonally" is going to be available if you get a letter from the IRS.  Why risk it?
When we meet with a prospective client, what I want them to know is that 85% of our clients are from referrals.  Of those 85% – more than 50% are "lifetime clients" (meaning more than 15-20 years) and now we have THEIR children and relatives as clients; generational referred clients.
End Point:  Keep that in mind when selecting someone who is going to prepare your taxes.  You want consistency, trustworthiness, experience and knowledge – and someone you can reach if you are contacted by the IRS.  You want an Enrolled Agent.
Source: http://www.accountingtoday.com/ato_issues/28_10/An-IRS-error-in-your-favor-72213-1.html