CLIENT TESTIMONIALS – IN THEIR WORDS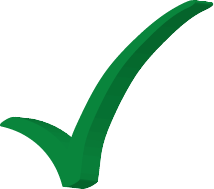 What distinguishes US-TaxLaws.com from other tax preparation and financial consulting services is rooted in our client experience philosophy: If the client is happy, they stay. What our Client Testimonials will reveal to you is a unique, client-centric experience that makes tax preparation and filing actually enjoyable. We strive to make the whole process as painless as possible.
---
I've been a client of Pat Michael's going on 2 years, and someday I hope I meet him in person.  I relocated to Rome, Italy from Seattle, Washington a little less than two years ago on a job assignment.   I also became beneficiary of a financial investment my father had set up and left to me after his death. I really didn't know who to speak to, so my sister (in San Diego) referred me to Pat. (She's been his tax client for years.)

Pat had to handle everything remotely for me and that's what really impressed me.  His professionalism, his responsiveness (Rome is currently 8 hours ahead of San Diego) his knowledge and the time he took to answer any questions I had. (The time difference never presented a problem.)  All of that is why I decided to have him handle my taxes as well.  In fact almost immediately Pat had to straighten out my taxes because of an amended W2 from my employer.  I was totally stressed over it, but Pat's knowledge, know-how, and great sense of humor,  gave me the reassurance all would be OK … AND IT WAS! 

So no matter where I move to on assignment, I will have the comfort, trust and security of knowing Pat and his people will be able to take care of my taxes and financial concerns no matter what time zone I live in, or what country.  That is so important.
Jerrie Garcia. Rome, Italy
I have known Pat Michael for 29 years, and he has been handling my taxes for 25 of the 29 years. Prior to that, we'd done them ourselves or used one of the seasonal tax services. But as a young family, with a new home, cars, jobs… it was just getting too complicated and more than we could handle. I mentioned it to Pat who had started his tax business a few years earlier and he said, "Why don't you come in, let me take a look and let's see if we can't save you some money and get you straightened out." As I said, that was 25 years ago.
Since then, I relocated to Boston, divorced and remarried and even though Pat could handle my taxes remotely, I prefer to fly into San Diego every year just so we can catch-up. Pat's been there through our life events, and even after the divorce, Pat continues to handle both of our respective taxes.
So if you want to know why I think Pat is great, the answer is easy. I love the fact that he is one phone call away. I also love that he is an EA because when I received a notice from the IRS… all I had to do was pick up the phone. He handled it from there to dismissal. Can't get better than that!
Brian Shacklett, Boston, MA 
We met Pat a little over 15 years ago. At the time I worked for the City of San Diego and my wife operated an in-home child care business.

We were shopping for someone who would handle our individual and business tax preparation and planning, year-to-year, in a long-term kind of relationship. A family member referred us to someone they had experience with. At the same time my wife heard about Pat through another child care provider. So we made back-to-back appointments.

We met first with the family-referral. We both were kind of surprised that he was almost negative about my wife's choice of in-home business, but we thought that maybe it was just us. So we left him our information, documents and files to take a look at. Then we went to meet with Pat. Within 15 minutes we knew that he was the guy for us. He totally understood the child care business because he had first-hand knowledge; his wife operated an in-home child care service for more than 15 years! Without any hesitation we retrieved our information from the other preparer and drove back to Pat. We've been with him ever since.

But it doesn't stop there. Several years ago my wife decided to close her child care business and start another in-home business. Pat handled and guided us through the transition of closing one and starting another without any interruption. He explained the changes that would affect our tax structure, the impact and what that would mean to us in $'s.  We have total confidence and trust in Pat and his team to look out for us. If you don't feel that way about your tax preparer… maybe you need to give Pat a call.
David and Elizabeth Henselmeier, El Cajon, CA
I discovered Pat Michael in 1999.  I had just purchased a home, and it took up most of my savings to buy my  "first home".  What I had left, wasn't much.  I also knew that being a first time home buyer brought a whole new set of taxes and deductions I didn't know anything about.  At that same time, I received a new home buyer *welcome package* from the Village  – and in it was his flyer.  I was in La Mesa, he is in La Mesa and his services were exactly what I needed, so I made an appointment, met with him and knew immediately that he was what I needed. 
I rely on Pat's hands-on knowledge in providing financial planning, budgeting and management, tax law,  tax code updates, that has enabled me to rebuilt my savings portfolio.  If I have legal questions, I turn to Pat's associate, Beverly  Keller, who is an attorney at law providing services in estate planning, drafting wills, trusts & durable powers of attorney, probate and appeals. 
I also like that Pat keeps me up on things that are taking place, that will affect me one way or the other.  He looks out for his clients.
Tony Lopez, La Mesa, CA
We met Pat through a referral.  We got into real estate.  Our taxes got increasingly more complicated, and an acquaintance (also in real estate) referred Pat – because of his knowledge in this field.  We were immediately taken with his tax knowledge, and we've been with him ever since, and that is more than 15 years ago.  That's the short version.

When I say things got *complicated* that is an understatement.  In addition to business and personal tax care and preparation, we were audited.  If and when that happens, you want someone who knows how the IRS works.  We were lucky, we had Pat. First let me emphasize that Pat knows the tax code thoroughly. He took our disarrayed files – literally in shoe boxes – and knew exactly how to organize, document and present to the IRS in such a way that our case was dismissed.  He is more than a tax preparer.  He is your best advocate.
Jill Maricle, La Mesa, CA
My husband and I met Pat back in 2000.  My husband had seen one of his ads, and we were looking for an alternative to us doing our own taxes, or using one of the "seasonal " shops.  We called, made an appointment, met with him and have been his client ever since.  But like other clients who have written, ours has a *story* too.
In addition to my personal taxes, Pat also handles our business taxes.  In fact, Pat handles everything attached to my financial health and well being.  Taxes, financial consulting, retirement planning.  He is as important to me as my doctor and I put the same level of trust into my relationship with Pat, as I do my physician.  When my husband died, Pat made sure I did everything I needed to do.  Looking back – it's blurry, but I am grateful he was there to help guide me through an awful time.'
And, like many of his other clients, ours is a generational client relationship.  My son became one of Pat's clients more than 10 years ago.
Darlene Elbert, Lemon Grove, CA
We met Pat Michael about 15 years ago.  We really did not like dealing with the wholesale tax preparation outlets and were looking for someone that we felt comfortable with, and would want to stay with, long term.  Pat met that requirement.  In addition to traditional tax preparation services, we since have expanded our needs to include retirement planning.  Pat listened to what we wanted, provided his knowledge and guidance in helping us through the process and then he set up the type of accounts that will work best for us.

If you are looking for key words to describe Pat and his team, think of words like trustworthiness, detailed, thorough, ethical and reliable.  They are all true, but what I feel is the greatest benefit is having someone who knows our tax history and has all of our information at his fingertips.  Another is responsiveness.  You call or write Pat… and you get an answer within hours.  That's the kind of support I like.  Speaking of support, once I received a nasty letter from the IRS and all I had to do was turn it over to Pat – and he knew exactly how to handle it: problem resolved!.  I'm a satisfied client.
Paul Youngborg, AIA RAS HESP
CNA Specialist
Encinitas, CA  92024
I have known Pat Michael for over 40 years, and used his services for taxes and investments for more than 20.  I can personally attest to Pat's character, level of integrity, and being a great human being and why I feel having Pat handle my personal and professional finances is a wise decision.
First, let's begin with his tax knowledge.  He continually is updating his knowledge with studies and tax code updates. He knows what's new, changed and revised.  That's the technical side of his business.  But there is more at hand.  You want someone you can put your trust into, and be confident that he will do what is in your best interest – legally.  Pat will take the time needed to do a thorough job, and what is right.  He takes his role seriously, whether it is in tax preparation and review or in providing guidance and advice.  Pat earns his client's respect through his performance.  He will never put his client or his professional reputation at risk.  He is honorable man and values each and every client he has.
Simon Smith, Los Angeles, CA
I have known R. Patrick Michael for over 19 years, and in those 19 years our taxes included multi-city and multi-state tax preparation.  At no point did we ever consider changing our tax guy because of the distance.  The fact is, even when we were a few hours away, my wife and I looked forward to getting together with Pat and his team, almost like an annual get together.  The drive to San Diego was worth it on many levels.

I guess that's what I am saying here… that It's really the whole experience of working with Pat and his people that makes their services unique.  It's one thing to say that when you are local, but I can say that being 1,200 miles away.  Even handling taxes remotely is painless– start to end.  He knows us, he knows our history and he looks out for us.  We trust him without reservation.  How many people do you know who can say that?   We do … and it's 19 years and counting.
C. Green, Portland, OR  916-616-1336
We have known R. Patrick Michael going on 14 years and consider him our family tax guy because he takes care of our taxes, my mother's taxes and even my grandmother's taxes (no kidding).  In fact, we previously used H&R Block and it was my mother who told us about Pat.  We knew after our first meeting – that was it and have been with him ever since.  If our finances change during the year, I never hesitate to pick up the phone and call his office.  I know he is looking out for us and he has demonstrated that over and over again.  We consider him a solid financial advisor, whether you are talking about tax preparation, financial decisions or retirement planning.  But there's more to it. Taxes are a very personal thing – whoever is doing your taxes gets an up close and personal look at your life on paper, and we have total and complete trust, confidence, respect and security in his work.
But I'd like to also add that I know he has hand-picked and trained his staff – and they must be a good fit in his organization because it comes across to clients.  You can tell how people like to work together.  It's all part of the package.  They always have our best interest in mind, treat us more than just clients, and will even dumb-it-down so we understand everything fully.  They take the time – and it shows.  I hope it is coming across how highly we all think of Pat and his organization and are more than happy to write this testimonial.
Suzanne & Wade Gregg, Chula Vista, CA
I met Pat and his team after moving to San Diego from New York in 1999.  I was new to San Diego and in the market for a local tax person.  I did have my tax person back East, but I really wanted someone locally and hoped to find someone that I truly could have confidence in.  My taxes that year were quite complex and included multi-city, multi-state and multi-W2's. My husband's were less complicated. I didn't want to use H&R Block or the like if at all possible and I needed someone who could handle our needs.  I especially didn't want to have to break in a new tax person each year if I relied on some tax services.  Fortunately, the fates intervened and we received, in the mail, a flyer introducing R. Patrick Michael and his tax services.  The fact that he was in La Mesa made it all the better. 14 years later and we still feel the same.  They have been with us through refinancing and changes, lots of work and not so much. I encourage you to use his services and follow his guidelines and you will be amazed at how enjoyable an appointment with your tax man can be.
Rita & Lance Smith, La Mesa, CA (619) 337-2871